My Vet Sends Me Reminder Letters… Why Can't My Lawyer When it Comes to My Will?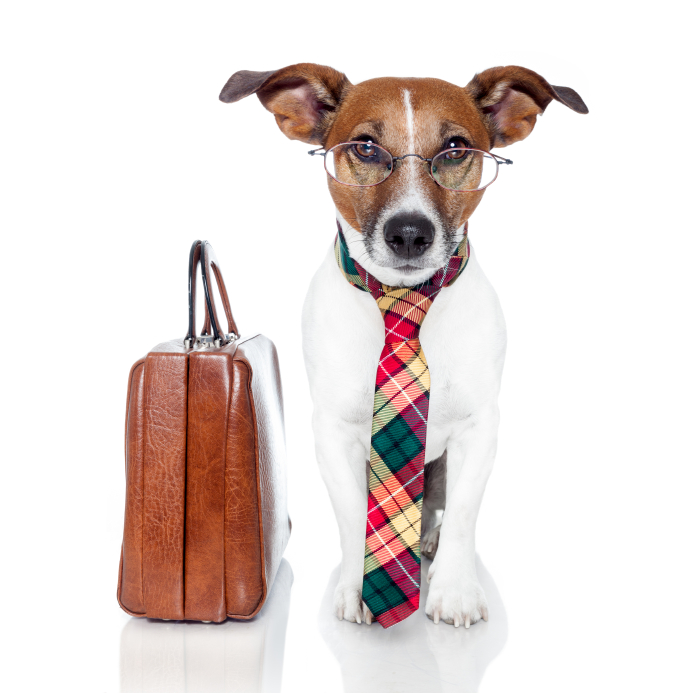 Leading up to the release of my new book Willing Wisdom, I paid extra attention to the mail I received. Delivered to my home over the course of three months, were reminder letters from a host of personal service suppliers, including my accountant to file my taxes, my window cleaner, my lawn service, my insurance provider and my veterinarian.
What I didn't receive, in fact what I've never received over the course of my 51 years on the planet, is a letter from my lawyer reminding me to up-date my will. Curious to know if I'm special (and not in a gifted way) I recently asked my audience – about 200 business owners from across North America assembled at a convention in La Jola California – how many of them had received an annual letter from their lawyer reminding them to up-date their will? Only seven hands shot up.
The results confirmed my suspicion that, like me, 193 people in that room had windows and pets receiving better regularly scheduled maintenance than their estate plans. So what's the deal?
More alarming is that when questioned on the subject, half of that room acknowledged they didn't have a will at all. When pressed further, 50% of those who did have a will confessed that it had been more than 5 years since it was last up-dated. When questioned even further almost the entire room confessed to having clean windows, healthy pets and weed free lawns.
Approximately 125 million North Americans over the age of 18 have no will and will eventually die intestate. The resulting financial and relational devastation to families is incalculable.
When I asked my veterinarian how she could be so organized and proactive in scheduling my pet's annual check-up she tilted her head side ways (kind of like the way my dog Goblin does when I say "treats") she blurted out – "auto-scheduler". She might as well have added …"duhhh."
Asking her for detail on this cutting edge 25-year-old technology she noted it was free — as in it doesn't cost anything.
Below is the letter I received from my veterinarian word for word.

————
To: Tom Deans
Annual physical examinations and a personal health consultation is integral to maintaining Goblin's health. Please call our office to schedule an appointment. We've missed you and look forward to seeing you soon!
Dufferin Veterinary Hospital
————

If you're not receiving a letter from your lawyer reminding you to up-date your will, would you consider forwarding this article to your lawyer and help them get acquainted with the power of "auto-scheduling" and helping clients keep their estate plans up-to-date? Here's a sample letter for them to consider sending annually to clients like you.

————
Dear client:
A will is one of the most important legal documents for you and your family to consider. If one or more of the following apply to you, please call our office and schedule an appointment.
In the past year have you experienced?
– the birth of a child, grandchild or other close family member?
– has someone close died?
– have you acquired or sold a business?
– has your financial situation materially changed?
There are many other changes in your life that may affect your will that we would be pleased to discuss, including Powers of Attorney, Advanced Health Care Directives and the selection of Executor(s).
I look forward to meeting with you.
Sincerely,
Your Lawyer Who Totally Gets that You are Busy and Reluctant to Think, Talk and Up-Date Your Will.
————

And while you're at it, please remind your lawyer that no less than four US Presidents died without a will — two were lawyers.