The Willing Wisdom Index™
What is the Willing Wisdom Index™?
The Willing Wisdom Index™ helps clients consider important estate planning decisions before they meet with their lawyer, leading to more productive meetings and lower legal fees.
By sharing this new online tool, US and Canadian advisors are attracting and retaining clients aged 50 and older by focusing on the $2 billion a day inter-generational wealth transfer market.
The Willing Wisdom Index is a prospecting tool to help advisors on-board individuals who are without an advisor. It is also a sales wedge to separate a prospect from their existing advisor who is offering little or no estate planning value.
With over 137 million US and Canadian adults without a legal will, there is a high percentage of HNW clients who are receiving little or no estate planning support.
The tool also helps build relationships with your client's children before they inherit – a priority given that 90% of inherited wealth moves to a new advisor.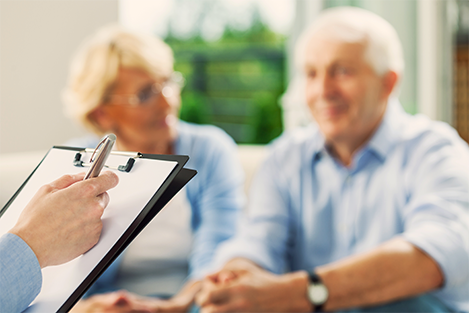 How does it work?
Step 1: Advisors who subscribe to the Willing Wisdom Index™ receive a link that they can post on their website or email to clients or prospects inviting them to receive their own personalized Willing Wisdom Index™
Step 2: The client or prospect clicks on the link or enters their access code on the Willing Wisdom Index™ website and instantly receives their checklist.
Step 3: Upon completion of the 10 minute checklist, composed of easy Yes/No questions, clients and prospects receive a personalized to-do list.
Step 4: Clients and prospects are encouraged to contact the advisor to discuss the implementation of recommendations included in their personal to-do list.
Step 5: The Willing Wisdom Index™ gives advisors the opportunity to talk about their passion for helping clients with their estate plan and gives prospects a feel for the advisor's personal approach to financial planning.

"The Index" enables you to engage current HNW clients and earn new ones.
Order Now

Send an access code to your clients and invite them to receive their Willing Wisdom Index™ report.
Learn More